Personal Injury
John D. Ray is the owner and operator of The Ray Firm, LLC and has practiced law for over 20 years and specializes in workers' compensation. He opened his law firm in Baton Rouge in 2016 after years of working for New Orleans and Lafayette based defense firms, serving as Assistant Attorney General for the Louisiana Department of Justice and then serving as the Section Chief of Workers' Compensation Section of LDJ. In addition to his role as Section Chief, he served as an in-house legal advisor to the Office of Risk Management and the Louisianan Department of Justice regarding legal matters relating to workers' compensation.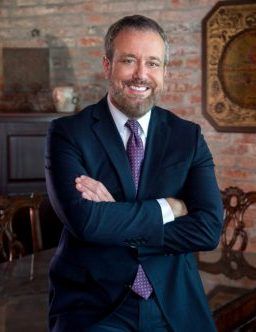 John came from humble beginnings, growing up in a very rural and poor part of central Louisiana. He learned from an early age that a solid work ethic was critical to move forward and succeed. His dream was to open his own law practice and represent the working-class people he had grown up around. Today, John's dream is a reality.
He represents individuals in Greater Baton Rouge and surrounding areas. Along with John's passion for justice, he also supports the Alzheimer's Services of the Capital Area's Walk to Remember. The Ray Firm, LLC was founded on John's ambition and hard work. His story is a reminder that no one should be embarrassed of where they came from because its hard work and perseverance that will get you where you want to be.
What our customers are saying

"I would highly recommend The Ray Firm for your legal needs. Mr. Ray and Bekka is awesome to work with. They kept us abreast of the changes and clear ideas of the process. The service provided is personal. And the results were great. He stick to his guns and will get you the best results. Mr. Ray and his staff and firm is the epitome of "We work for You! If you need legal help for WC, Personal injury this is the best firm around."
- Raven L

"The Ray Firm is 1 of 1! Mr.Ray and his staff welcomed me with open arms, they handled my case to perfection! Every question or concern I had was answered in detail, and they never once became impatient. Beka is top tier, she communicates everything efficiently. The Ray Firm showed outstanding professionalism and care while representing me. I personally recommend The Ray Firm if you're searching for someone who's for you!"
- Adron F

"The Ray Firm is the best! I was referred to him and his team & they treated me so kindly. Mr. Ray explained the whole process to me from beginning to end and Beka was great at communicating with me & keeping me up to date with everything! I'm so happy I chose them to represent me, I would definitely tell my friends and family to call Ray! I got more than expected and everything was easy and fast."
- Kevinisha T
Ready to get started?
Contact us today to schedule a consultation and let us fight for your rights and justice.