Longshore and Harbor Workers Compensation Act
Longshore and Harbor Workers Compensation Act

Longshore and Harbor Workers Compensation Act
At The Ray Firm, we specialize in various legal fields. There can be many accidents and injuries on navigable waters. The Longshore and Harbor Worker's Compensation Act is a federal law that will provide compensation to those injured on the water. This compensation also extends to workers building vessels and survivors at sea. The Ray Firm knows The Longshore and Harbor Worker's Compensation Act inside and out. We will make sure your compensation battle is fought correctly and with intelligence. If you are a longshore worker, ship-repairer, shipbuilder or ship-breaker, or harbor construction workers with a major injury, call today!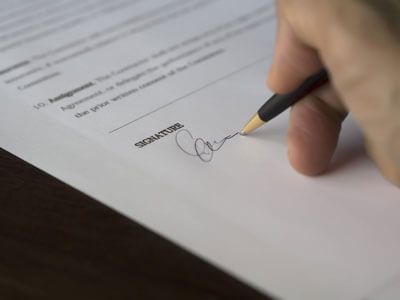 Defense Based Act (DBA)
Defense Based Act claims are another special set of laws that we know like the back of our hand. While these claims are processed in the same court as The Longshore and Harbor Worker's Compensation Act, they deal with a different set of laws that requires a real expert to tackle. DBA is a type of workers' compensation for employees of a federal government contractor that are injured in the country or abroad. An example of this would be, a man maintaining a warehouse for the Army in Afghanistan that injures his leg during a forklift operation. If you feel that you apply to this type of claim do not hesitate to call us today!
What our customers are saying

"I would highly recommend The Ray Firm for your legal needs. Mr. Ray and Bekka is awesome to work with. They kept us abreast of the changes and clear ideas of the process. The service provided is personal. And the results were great. He stick to his guns and will get you the best results. Mr. Ray and his staff and firm is the epitome of "We work for You! If you need legal help for WC, Personal injury this is the best firm around."
- Raven L

"The Ray Firm is 1 of 1! Mr.Ray and his staff welcomed me with open arms, they handled my case to perfection! Every question or concern I had was answered in detail, and they never once became impatient. Beka is top tier, she communicates everything efficiently. The Ray Firm showed outstanding professionalism and care while representing me. I personally recommend The Ray Firm if you're searching for someone who's for you!"
- Adron F

"The Ray Firm is the best! I was referred to him and his team & they treated me so kindly. Mr. Ray explained the whole process to me from beginning to end and Beka was great at communicating with me & keeping me up to date with everything! I'm so happy I chose them to represent me, I would definitely tell my friends and family to call Ray! I got more than expected and everything was easy and fast."
- Kevinisha T
Ready to get started?
Contact us today to schedule a consultation and let us fight for your rights and justice.