Workers Compensation
Expert Workers' Compensation Representation in Baton Rouge and New Orleans

Workers Compensation
The Ray Firm represents injured workers throughout Baton Rouge and New Orleans. Our office, led by John D. Ray, will properly represent you if you have been injured while performing job-related duties. At The Ray Firm, we specialize in workers compensation and have been representing cases long enough to have superior knowledge for these claims. We are accustomed to dealing with emotionally-charged hearings. Additionally, your employer may not have your best interest at heart and having The Ray Firm behind you will help lead the hearing in your favor. Call us today to explore your legal options and take the first step towards a successful workers' compensation claim.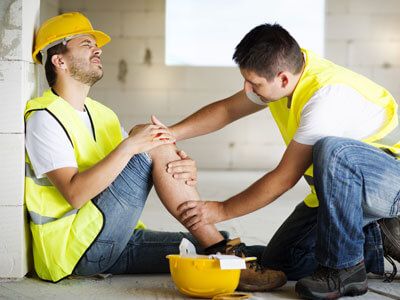 Protect Your Rights with Experienced Representation
As your representatives, we can help you recover lost wages, disability payments, medical expenses, and costs that correlate with rehabilitation or retraining. We will review your case and help you create the best defense! The best way for you to protect your rights under the workers' compensation system is to have proper legal counsel. The Ray Firm is here to represent you and get you the compensation you need. Even if your claim has been denied it is important to see a lawyer to build a stronger case. We will get your legal issues back on track! Call us today to talk about your workers compensation options!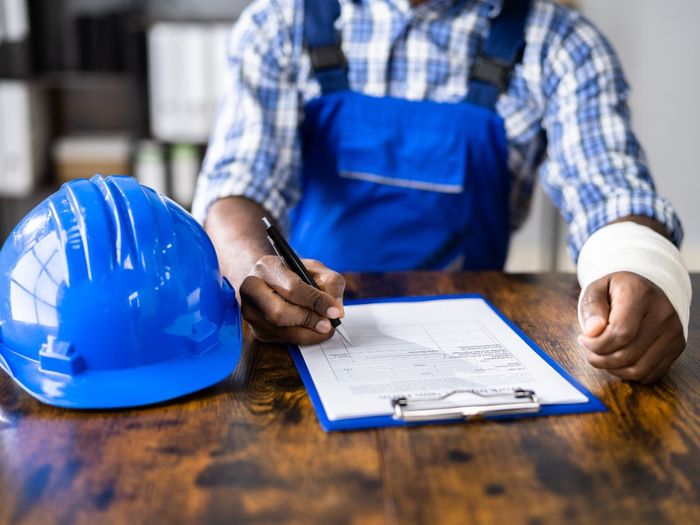 Why You Need Proper Legal Counsel
Workers compensation claims can be extremely complicated and require thorough knowledge of the legal system. Oftentimes, you can walk into a hearing with your employer and have no legal representation, where you may be competing against employers or insurance companies who have their own legal team. When you are injured and trying to make ends meet, understanding the proper steps to take in your workers' compensation case may seem overwhelming. We will help you by explaining the process and supporting you along the way.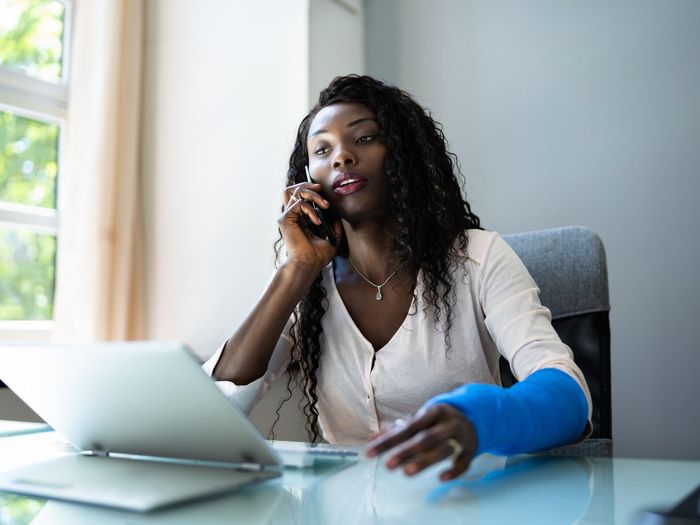 Types of Workers Compensation Cases We Handle
We handle all types of workers' compensation cases and are committed to ensuring that you get the compensation you deserve. Whether you work in an office, a hospital, a construction site, or a fast food restaurant, you are entitled to fair compensation if you have suffered an injury due to work. We represent the following workers' compensation cases:
Injuries From Repetitive Tasks

Injuries Arising From Occupational Illness

Slip and Fall Accidents

Injuries from Machinery/Equipment

Overexertion

Fatality Claims
Our Promise
At The Ray Firm, our promise is to work diligently on your behalf to get the compensation that you deserve for your injuries and expenses. Our experienced lawyers will handle all aspects of your case, including paperwork and communication with the insurance carrier. We will also represent you at all required hearings, ensuring that your voice is heard and that your rights are protected.
Protecting Your Financial Future
At The Ray Firm, we understand the difficulties injured workers can face. If you have lost time or wages it could take a long time to get compensation and in many of these cases, claimants will get only a fraction of what they are entitled to. The Ray Firm understands how care can be expensive and arrangements are oftentimes necessary. Our goal is to make sure our clients' rights are protected during the workers' compensation process.
Without legal representation, you may be put in counseling or have had prescriptions for pain medications before you even consult a lawyer. We will get you the proper compensation and assess your case to ensure proper treatment. For a free consultation related to your case, please contact us. We serve clients throughout Louisiana!
What our customers are saying

"I would highly recommend The Ray Firm for your legal needs. Mr. Ray and Bekka is awesome to work with. They kept us abreast of the changes and clear ideas of the process. The service provided is personal. And the results were great. He stick to his guns and will get you the best results. Mr. Ray and his staff and firm is the epitome of "We work for You! If you need legal help for WC, Personal injury this is the best firm around."
- Raven L

"The Ray Firm is 1 of 1! Mr.Ray and his staff welcomed me with open arms, they handled my case to perfection! Every question or concern I had was answered in detail, and they never once became impatient. Beka is top tier, she communicates everything efficiently. The Ray Firm showed outstanding professionalism and care while representing me. I personally recommend The Ray Firm if you're searching for someone who's for you!"
- Adron F

"The Ray Firm is the best! I was referred to him and his team & they treated me so kindly. Mr. Ray explained the whole process to me from beginning to end and Beka was great at communicating with me & keeping me up to date with everything! I'm so happy I chose them to represent me, I would definitely tell my friends and family to call Ray! I got more than expected and everything was easy and fast."
- Kevinisha T
Ready to get started?
Contact us today to schedule a consultation and let us fight for your rights and justice.